Are we people for whom the distinction between fact and fiction and true and false no longer matters?
THIS BLOG IS ABOUT CHANGE THE CHANGE OF A COUNTRY AND A CONTINENT
DOES IT MATTER?
WHAT HAS CHANGED?
WHY HAS IT CHANGED?
HOW HAS IT CHANGED?
IS THERE AN UNSEEN PURPOSE?
WHAT HAS BEEN GAINED?
WHAT HAS BEEN LOST?
WHO ARE THE WINNERS?
WHO ARE THE LOSERS?
SOME LOVE IT
OTHERS HATE IT
SOME ARE JUST CONFUSED
THIS BLOG TAKES A LOOK AT IT ALL AND IS BASED ON THE PAINTING BELOW.
IT ILLUSTRATES
WHAT IS HAPPENING TO 
A PEOPLE WHO
 EITHER IGNORE ITS GOD, OR SAYS TO HIM: I DO NOT KNOW YOU!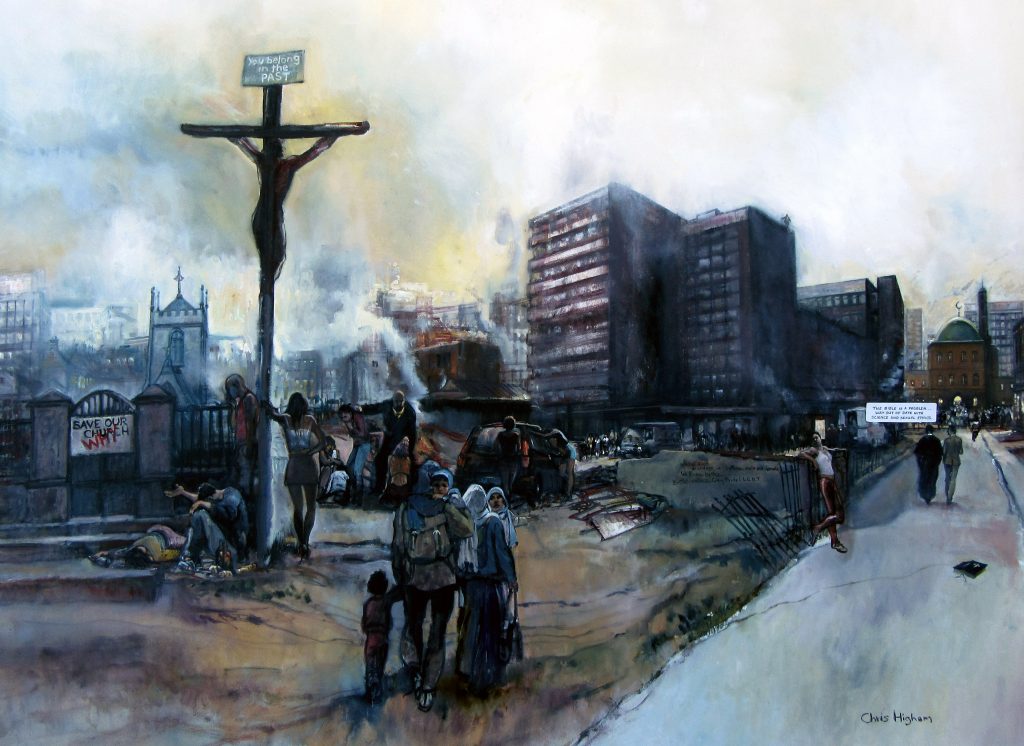 What will happen if we continue our pursuit of British Values, Political Correctness and Postmodernism to their logical conclusion?
To Explore these possibilities search Articles where you will find many subjects covered in over fifty articles. 
Each one of these has a video inserted relating to the theme.
If you have ever seen the James Cameron film ALIEN you will recall the moment the vile thing made its first appearance, forcing its way out of the stomach of its host. Killing the human who had been infected by its seed. One of the most dramatic moments in film history. In much the same way, I can hardly believe that out of the generation that saw the end of fascist dictatorships arose something like this Post Modern monstrosity. An alien entity growing in our midst guided by Political Correctness and Hate Crime.
It's agenda, so loved and admired by many will see an end to the once very well understood and established concepts of normal and natural. These two words are now of doubtful value. Change is everywhere, gnawing away at the fabric which once held our society together.
Alien may well be The word that best suits its malign character.
Subjects covered 
British Values / Political Correctness / Hate Crime /  Multi-Culture Multi-Faith / Islam & Sharia Law / Science and Darwinism / Truth & Post Truth / LGBT & Gender / Feminism / Free Speech /  Totalitarianism / Abortion / Marriage / The Church & Faith / Genetic Decay / The Future…